Hazara People: In his European trip "Hussain Sadiqi" the Hazara actor in Hollywood, together with "Basir Ahang", Hazara human rights activist, visit refugee camps in Greece.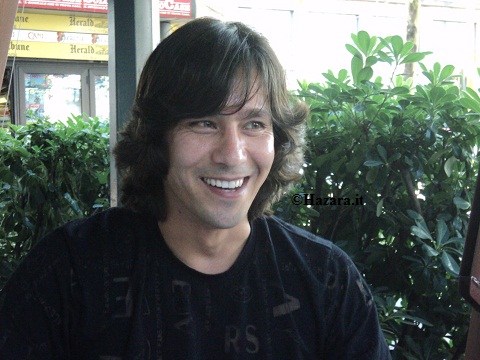 Greece is considered as the gate of Europe and every year thousands of asylum seekers from Afghanistan enter into Greece aiming to enter into European safety.
Most of these people are escaping war, violence, racial discriminations, force displacements and genocides in Afghanistan and hope to begin a life without fear and violence in Europe.
These asylum seekers gamble their lives with the hope for a better and safer future. They pass through risky routs in Iran and Turkey and when they arrive into Greece, they think they are in the safe heaven, while in reality it is not the case.
First of all, an uncountable number of asylum seekers in Greece, has created a big burden on Greece and the government is unable to resolve this dilemma- and this worsens the situation for the asylum seekers day after day.
Lack of suitable places to live, lack of food to eat, lack of medical assistance, inhumane comportment of the Greek Police with the asylum seekers and formation of neo-fascist groups in different parts of this country threaten the lives of asylum seekers physically and psychologically.
Worse than all is the ultimate economic crisis in Greece that compels the Greek government applying the forced deportation of many the asylum seekers.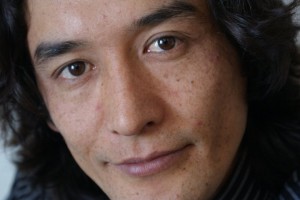 Based on the reports being sent from Greece since two years back, any kind of negligence by International Refuge Organizations about the lives of asylum seekers in Greece could bring another human catastrophe in this country.
Two years ago, for the first time, "Basir Ahang", popular Hazara journalist and human rights activist in Europe, had a trip to Greece. He went to Greece with his Italian journalist friends and made some reports and a documentary film about the Afghan- Hazara asylum seekers in Greece that was then published in different European countries including Greece, Italy, France, Denmark, Norway and Belgium. After these shocking reports were published, the mentioned countries softened their policies regarding acceptance of Afghan- Hazara asylum seekers from Greece.
With these reports, the Greek government went under pressure by the European Union and human rights organizations and for a short period the Greek government paid attention to the refugees and asylum seekers.
After the reports, many asylum seekers whose statuses were unsure for a long time in Greece were accepted to be examined by other European countries. In that period Greece was considered to be the worst and toughest European country for the asylum seekers. Thereafter "Basir Ahang" has had several trips to Greece and time to time he brought out more reports with him.
Now after two years, the situation of the asylum seekers and refugees is the same as before, while Greece as a signatory state member of Geneva Convention of 1951 has the responsibility to examine the cases of Afghan- Hazara asylum seekers in this country.
Annually the European Union through the UNHCR allocate hundreds of millions of Euros to Greece and Italy that are considered to be the open gates of Europe to take care of refugee issues and examine refugee cases based on the Geneva Convention of 1951, but unfortunately because of financial corruption in these two countries, the refugees' rights are violated easily and they are not protected and supported.
There are different ways to put pressure on Refugee Affairs Departments of these countries; using mass media and writing reports and taking photos, organizing trips of celebrity visitors in refugee camps and making of documentary films about asylum seekers' lives in these countries.
We hope, in this trip the Shaolin Kung fu champion, "Hussain Sadiqi" and popular human rights activist "Basir Ahang" would do their best to echo refugees' voice as louder as possible.