LIAM PENDER, 28 Oct, 2010: FREE speech can often be taken for granted by Australians but for the refugee Hazara people from Afghanistan it is a gift to be treasured.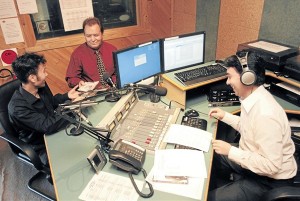 This month the radio airwaves of Parramatta and Holroyd were graced for the first time by the Hazaragi language (a dialect of Persian).
Keen to exercise rights denied them in their homeland, the Hazaras have set up a Sunday evening radio show on 2CCRfm 90.5.
''When people come to Australia their basic needs are provided; what's missing is the psychological and cultural teaching around values,'' voice of the show Mosa Gherjestani from Merrylands said.
''People should be made aware of the system and the things they should do to get a good outcome for themselves and to be productive in the community.''
Radio Payam attempts to bridge the gap between Afghan refugees and the Australian lifestyle, while preserving their culture.
? The Hazara radio show broadcasts 6pm on Sunday and at least 500 Hazara families have begun to listen.
Source: http://www.parramattasun.com.au
In this article