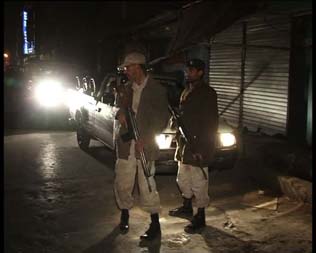 QUETTA: Four men have been gunned down on Masjid Road Thursday evening.
Ali Akbar, Samad, Jaffar Abbas and Abid were targeted when they were going to homes in their vehicle from the shop. All men belong to Hazara tribe and police said that it was a sectarian killings in the city.
The relatives of the deceased have appealed the Chief Justice of Supreme Court to take notice of the target killings in Quetta city.
Meanwhile, Balochistan Shai Conference has announced three days mourning against the killings.
SAMAA, 28 Oct 10 09:33 PM
In this article