Phil Mercer | Sydney, Australia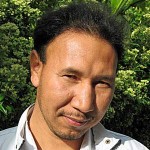 Afghan Refugees Building New Lives In Australia
Hazara refugees in Australia are urging the government to grant more visas to Afghan asylum seekers . Refugee advocates says that fewer Afghans are being allowed to resettle in Australia, despite continued violence and persecution in their troubled homeland.
Hazara community leader Abdul Alizada has been in Australia for more than a decade and says his adopted country has given him respect he never had back in Afghanistan. As a member of a persecuted ethnic minority, Alizada fled to Pakistan and sought asylum in Australia after paying people-smugglers to help him make the long journey.
Like most unauthorized arrivals, he was detained while his claims for protection were assessed.
"The decision was not in my hand(s), and the decision was in the hand(s) of case officers who was (sic) looking (after) my case,"Alizada said. "Of course, I was waiting (to see) whether I was to be sent back to Afghanistan, or I will be in Australia. So, it was an option between life and dead (death), and that it is why it was really hard for me, because I was sure that, when I am returning back to Afghanistan, I will be killed."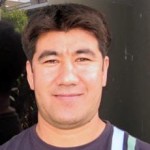 Hazaras are mostly Shia Muslims, and they suffered under the Taliban when it controlled Afghanistan until the U.S.-led invasion in 2001. Thousands of Hazaras were murdered, prompting waves of refugees to flee to neighboring Pakistan and beyond.
Mohammad Musa Bayanni
VOA – P. Mercer
Mohammad Musa Bayanni
Mohammad Musa Bayani arrived in Australia in 1999 and was granted a refugee visa after four months in immigration detention.
He, like many Hazaras, has settled into his adopted country, although he pines for his homeland.
BAYANI: "I miss my village, I miss my city, but I cannot do nothing, because it is still war in there. It is still danger(ous)."
REPORTER: "Do you feel Australian these days, or will you always be an Afghan man?"


BAYANI: "I am an Australian citizen. I feel I am Australian now, but my heart is there too, because it is my mother's country and my father's country."
Earlier this year, the Australian government said that security in Afghanistan was improving, and suspended the processing of asylum claims from the country. The moratorium has since been lifted, and Afghans, along with many Sri Lankans and Iraqis, continue to arrive in Australia's northern waters by boat.
Mohammad Zaki Murridi
VOA – P. Mercer
Mohammad Zaki Murridi
Mohammad Zaki Murridi, an 18-year old student, arrived in Australia in 2006, leaving most of his family behind. "My cousins, my uncles, my grandma, grandpa – they all (are) in Afghanistan," he said.
He is not sure they will be able to join him in Australia.
"It is very hard these days to be accepted in Australia, because everything is getting harder," Murridi says, "The Australian government will not accept them."
Refugee advocates say that, while Afghan asylum requests are being processed, the government here has become less inclined to approve them.
Ian Rintoul is from the Refugee Action Coalition. He says Hazaras risk persecution or death, if they are sent back to Afghanistan. "Some of those rejection rates for Hazaras now are running at around 70 percent. Prior to that it was, you know, 99-100 percent actually being accepted, and various international officials have remarked upon this very dramatic change, where nothing has actually changed for their circumstances in Afghanistan or Pakistan," Rintoul states. "The United Nations has expressed its concern that this seems like some kind of arbitrary decision being made."
Canberra says all applications are dealt with fairly and consider individual circumstances.
Australia resettles about 13,000 refugees annually as part of various international programs.
Hazara refugees in Australia have a hard-working reputation, borne out of years of hardship.
Aziz Maqsoodi
VOA – P. Mercer
Aziz Maqsoodi
Nineteen-year-old Aziz Maqsoodi recently completed his high-school exams and looks forward to a bright future four years after embarking on a new life in Australia, when he initially struggled to adapt. "Yes. It is everything, you know, the culture, the background, the language," he says, "You know, day-by-day that was difficult at the beginning, but now I am right, I am happy. I do whatever I want, you know. Yeah, freedom, everything. It is good."
Government figures show more than 17,000 people in Australia were born in Afghanistan; Hazaras make up about five percent of that number.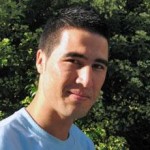 Hazara community groups urge the Australian government to allow more Afghan asylum seekers to stay here.