There has been a wave of Hazara target killing in Karachi recently. Last week Asad Hazara alias Gudo was killed on Oct 22 Thursday night at Mughul Hazara Goth area. He was on his way back home with friends when some Gilgati armed men opened fire and killed Asad. A couple of days prior to this incident, Sakhidad Hazara was also killed near the same area by Gilgati armed men. These Gilgatis have threatened Hazaras of Mughul Goth previously too. They are backed by some Iran-supported religious groups. The Hazaras of Karachi are critical of the law enforcement agencies due to security failure and Hazara target killing at the hands of Gilgatis.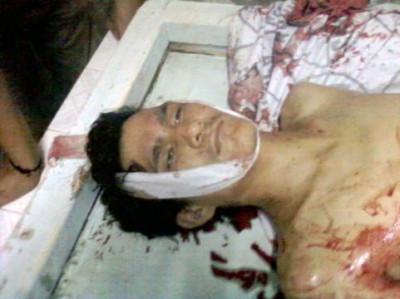 Mirza Yousaf, a Gilgati, is the leader of Shia Action Committee and staunch anti-Hazara. He is behind the Gilgati campaign to terrorize Hazaras of Mughul Goth. Other groups such as Imamia Students Organization and Majlis e Wahdat e Muslimeen are supporting the Gilgati campaign against Hazaras. Maulana Yousaf of Shia Ulema Council also supports them. The main purpose of Gilgati terror campaign against Hazaras of Mughul Goth is to kick Hazaras out of the Hazara Mughul Goth area, a name that was registered on the name of Hazaras in Government documents decades ago.
Five Hazaras have been killed in this terror-campaign so far, while 1 Gilgati has also been killed. The conflict has been intensifying since last three years. The Government and law enforcement agencies must take notice to avoid further killings of innocent victims. Two Hazaras have been killed just in last two months. Gilgati leaders Mirza Yousaf and Saghir Hussain Abidi had promised to end the conflict by compensating the family members of dead Ali Khan son of Juma Khan. But they never met their promise. The same promise was made for murder of Ibrar Ali Changazi son of Babo Ali Raza, but the promises were not made.
A Ring Gang of Gilgatis is involved in Hazara killing. Kumail Shah son of Raees and Kazim alias Bichu are prominent in the gang behind target killing of Hazaras. Others known by their nick-names are Badshah and T.T.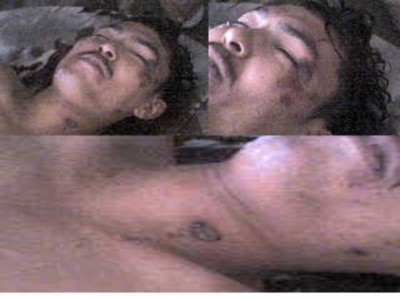 Whenever there is an FIR against them, Gilgati leaders rush to Gulistan Johar Police Station and pressurize the Station House Officer through the bigwigs.
About 10 years ago, leaders of the above-mentioned religious groups had come to Hazara Mughul Goth elders requesting to let the Gilgatis, who had come newly to Karachi, to live in Hazara area. Since then, Gilgatis have been flooding in the area, and now Hazaras are a minority in their own area. Since the last target killing a couple of weeks ago, Gilgatis have been threatening Hazaras. A Peace Committee was formed to resolve the issue, but it didn't work.
The Government and security officials in Karachi must take immediate notice of the target killing of Hazaras in Hazara Mughul Goth area of Karachi. Mirza Yousaf should be kept under intelligence-monitoring, as he is the main figure giving fire to the conflict.
Source: https://hazaranewspakistan.wordpress.com
In this article