Nov 13 2010 by Jasbir Authi, Birmingham Mail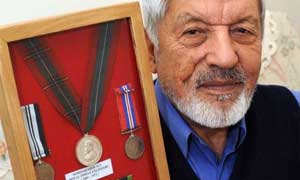 PROUD Khan Hussain shows off his late father's gallantry medals which were earned fighting for Britain.
Sher Ali Hazara served in the Indian Army and fought for the British in their battles in Afghanistan and Iraq or Mesopotamia, as it was known back then, and India during World War One.
He was awarded medals for gallantry and even received a letter from King George V in 1918.
Mr Hussain, aged 73, brought back the haul when he went to visit his late father's home in Pakistan and now displays them on the walls of his Small Heath home.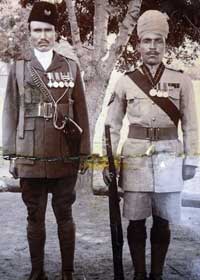 The grandad-of-five said: "The letter said the mother country was grateful for his services and he wished him a safe return.
"It's written in Hindi on one side and English on the other, with the Buckingham Palace stamp.
"This shows that people from all corners of the world took part in the first World War, not just Westerners.
"These medals make me very proud."
Source: http://www.birminghammail.net
In this article