Muzafar Ali | Hazara People | January 10, 2011
I was born in Uruzgan in 1986, in ethnic Hazara family. Our entire family migrated to Pakistan when I was a child. The main aim of my father was to establish a new life, away from instability/insecurity and feed and educate us.
Playing, watching and reading football was my main hobby. We inherited hobby of hiking from our father too who was also a shepherd in his childhood in Uruzgan. I started assisting my father at his shop. In 2000 I started working as a plumber where I earned 2,000 Rupees (approximately 250) in a year. My eldest brother encouraged me to take computer and English Language classes. While working as plumber, I also learned English Language and kept playing football. During free time, pencil sketching was another hobby of me.
I made a nervous return to Afghanistan in 2004 when my brothers and uncle encouraged me to come to Kabul. I was impatient to work and to assist my parents for running our home. I got good friends in Bamyan's UN's football team. They helped me to get a job in UNDP on 2005. My life's turning point came on April 2007 when I joined United Nations Assistance Mission in Afghanistan (UNAMA). I could buy my first ever camera (Sony CyberShot) on the same year, and intensely photographed Central Highlands during my trips to the remote and isolated areas. My photos were liked by my colleagues and organization.
The demand of my work in UN needed sacrifice of my passion for football. Photography was new hobby for me and I kept working on.
UNAMA organized photo joint photo exhibition of my friend and former colleague, Ali Asghar on 2008. The exhibition was about "Life in Hazaristan" and travelled across Afghanistan.
Another joint photo exhibition was organized by South Korean international organization "Serving the Nations" in Seoul and other Korean cities on 2009.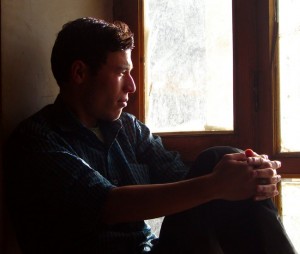 Hazara Faces