Talented Hazara martial arts champion and actor Hussain Sadiqi, who is known in Australia as a new Jackie Chan is visiting refugees and his fans in European countries.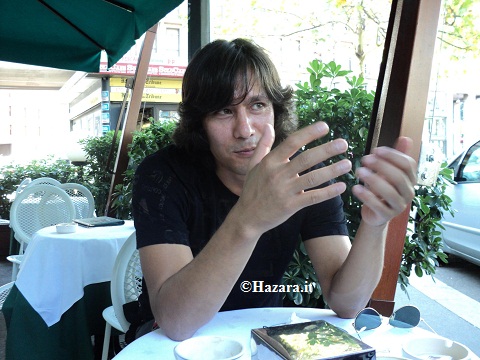 Since his move to Los Angles, California to pursue his film carrier in Hollywood, this is Hussain Sadiqi's first visit with the refugees and his fans in Europe.
The United Kingdom, Switzerland, Italy and Greece are the first four countries where Mr. Sadiqi visits people from Afghanistan, including refugees and asylum seekers. The list of other countries is not confirmed yet.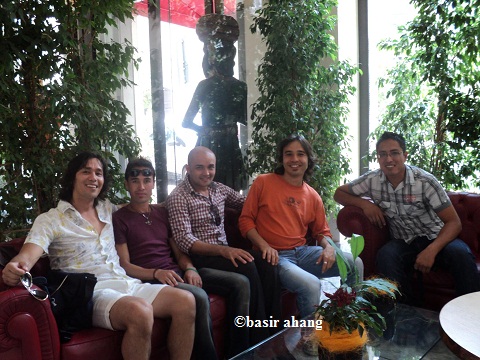 London in the UK, Zurich in Switzerland, Milan, Venice, Bologna, Rome, Turin, Trento and Padova in Italy are the cities where he is visiting refugees these days.
Among the others, the Hazaras in Italy were glad to meet him and share their stories with him.
The next destination is Greece with tens of thousands of refugees from Afghanistan who are in a critical condition and need serious attention of the UNHCR and the International Community.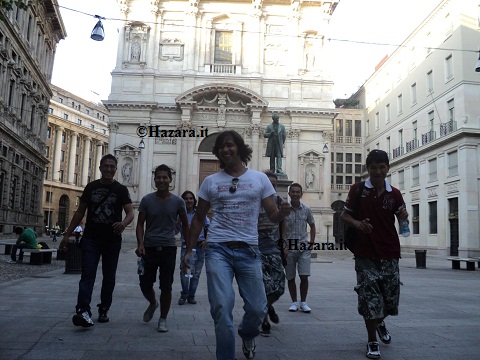 Hussain Sadiqi, a Shaolin Chinese kung fu master and champion in Australia and a winner of prestigious awards for action movies. A Champion in Afghanistan, Pakistan and Iran, a few years ago he moved to Australia due to security threats he faced with, in Afghanistan. There in Australia he experienced a refugee life for some years. Now being a proud Australian citizen, he has kept his relation with his country of birth where he has a great popularity for his martial arts and films.
Invited by the Hollywood producers, Mr. Sadiqi lives in Los Angeles and acts in action films there.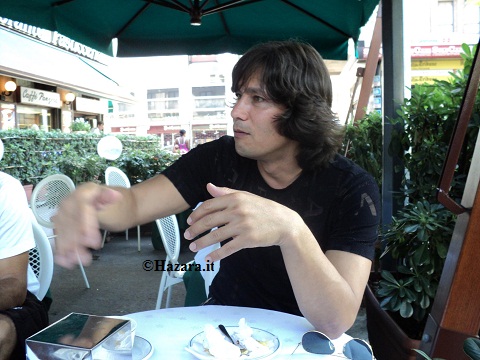 Through an interview with Hazara People, Hussain Sadiqi has defined the purpose of his European Tour of this year as bellow;
"In this trip I came to visit my communities from Afghanistan in different European countries including refugee camps in Greece. I have heard a lot about the refugees in Greece and I know they live in a terrible situation that is why I decided to go and visit them, say hello to them and will listen to their stories.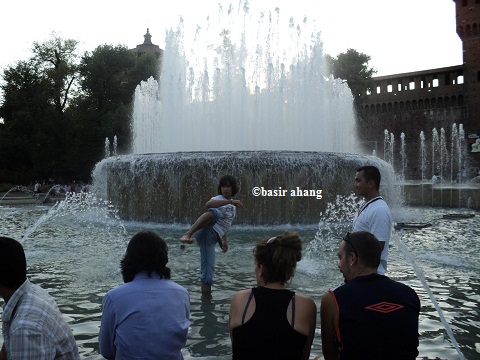 By seeing them, I would like to echo their voices to the other parts of the world and make them heard by the people of the world. It is very sad for me when I see the other celebrities, artists or businessmen do not go to visit them, so I decided to begin it myself.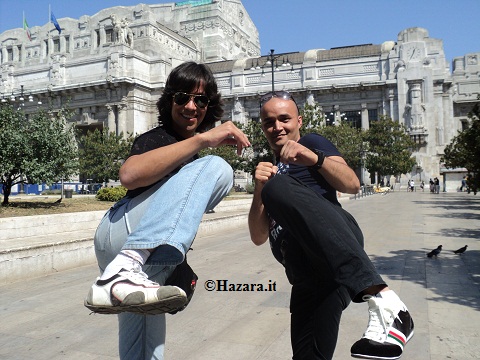 As I was a refugee in Australia, I can understand how hard life is for the refugees thus I can feel them very well. And it brings them hope when they hear people from other parts of the world come and visit them.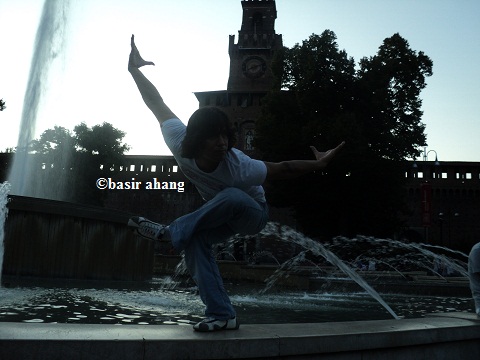 By my trip I would like to deliver the message to my friends and other celebrities to visit the refugees in detention centers and camps to make them feel lively and hopeful for their future. When you rise from your community, you should always look back and give back something to your community."
The full interview with Hussain Sadiqi will be published in the coming postings.