Today at about 09:30 hours (PST), the adjacent areas to Alamdar Road jolted heavily due to a suicide bombing, occurring on Major Mohammad Ali Shaheed Road. This resulted in the death of 11 people, including 3 women and 1 minor girl and injuring 22 others. Most injured are said to be children.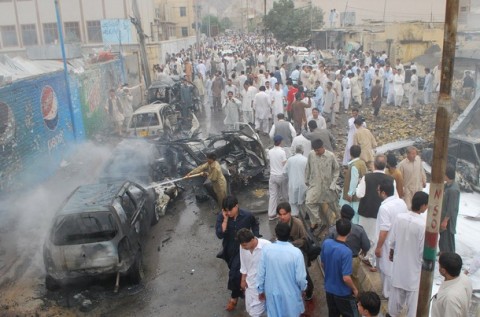 Bomb disposal squad has estimated that 40 KG explosive was used, however, the local claimed it to 400 KG.
An eyewitness stated that the suicide bomber's target was Hazara Eidgaah Alamdar Road where the Eid prayers is organised and attended by thousands of people. "He attempted many times but could not enter the Eidgaah Route due to tight scrutiny, then, he aimed for the adjacent road, known as Major Mohammad Ali Shaheed road and blew himself up near Sardar Mehdi Hasan Musa Girl College", said Muhammad Hussain.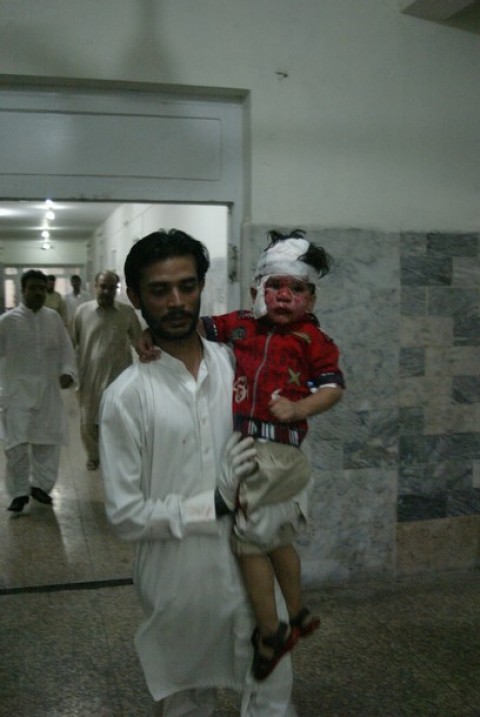 Muhammad Ali, an eyewitness, expressed his emotions grievously that the government is not taking any serious measures to protect the lives of common people, especially that of the Hazaras who have been the main target of the extremist elements since 1999.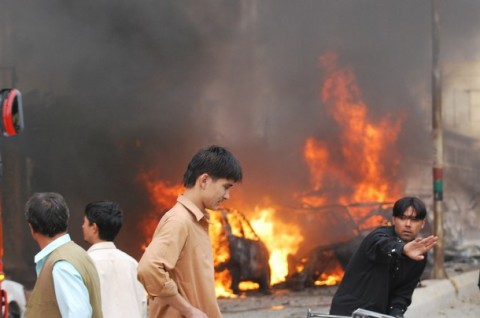 "We have lost over 650 innocent people in an unknown battle so far and the number is increasing. We are really desperate to ask government for our safety as there are elements within the government who are supporting these terrorists", said another eyewitness.
Chiragh Ali Baig, an eyewitness has reported that the blast was so powerful that left 15 cars completely destroyed, shattering windows of the shops and houses and collapsing the roof of a nearby house.
Hazara Democratic Party, Balochistan Shia Conference, Majlis Wahdat ul Muslimeen, Pashtoonkhawah Milli Awami Party and Jamiat Ullama e Islam have strongly condemned this terrorist attack whereas Majlis Wahdat-ul-Muslimeen and Jafaria Alliance announced a 10-day mourning.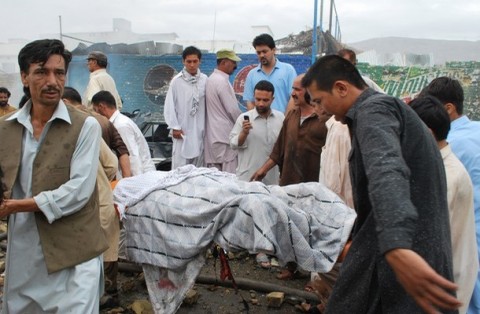 Muhammad Raheem said, "The role of Pakistani Media has been limited in covering these incidents. A red banner is run on TV for a couple of minutes or a three minute news reported runs on TV screen and, then, it all stops until next incident".
The federal and provincial government have always been condemning these incidents, however, no practical measures have been taken to ensure the life and safety of people. The Provincial Chief Minister – Aslam Raisani's non-serious attitude towards law and order situation in the Quetta city have many a time hit the headlines. His playful attitude to these questions reflects his credibility to run the government.
In this article