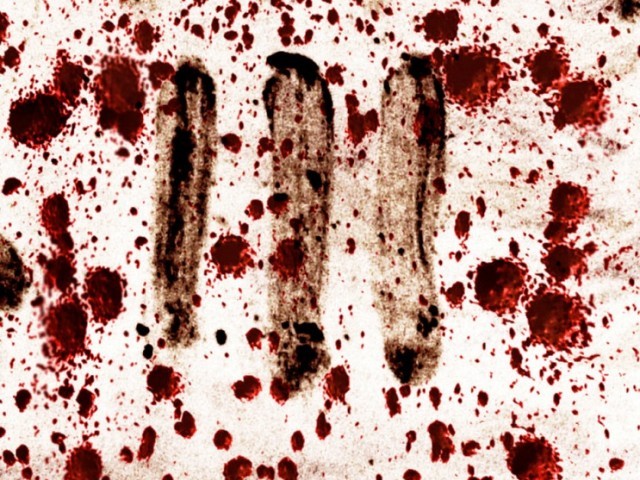 QUETTA: At least three people were killed and two injured in a shooting incident near Sariab Road in Quetta on Friday.
The Express Tribune correspondent Shehzad Baloch said that those killed were coal miners belonging to the Hazara Shia community.
According to a senior police officer, a passenger van was on its way to the Mach coal mines from Quetta when it was intercepted by armed assailants on Sibi Road in Saryab.
The armed men forced the passengers off the van and after identifying three men as ethnic Hazara Shia, shot them dead.
The dead and the injured were shifted to the Provincial Sandeman Hospital and Bolan Medical Complex.
The deceased were identified as Mohammad Ali, Ali Khan and Mohammed Ali while those injured were identified as six-year-old Sheraz, Pirzada Khan and Talib Hussain.
Witnesses said that in all nine attackers, two of whom were riding on a motorbike while the remaining were in a car.
Police said that so far no one representing the victims had moved to register a case. However, the police would register a case on behalf of the state after the passage of 24 hours.
The Shia community in Balochistan had earlier come under attack when 29 people were killed in two separate, targeted incidents claimed by banned militant outfit Lashkar-e-Jhangvi.
At least 26 people were killed and six others injured in Ganjidori area of Mastung, about 30 kilometres southeast of Quetta, when a group of armed men attacked a passenger bus carrying Shia pilgrims from Quetta to Iran.
Hours later, three more people, hailing from the Hazara community, were gunned down near Akhtarabad area of Quetta as their rescue team made its way to the site of the bus attack. Two others were also shot.
In this article