by Sally Sara
TONY EASTLEY: Refugee advocates have condemned the Federal Government's decision to forcibly deport for the first time an Afghan asylum seeker back to Afghanistan.
Ismail Mirza Jan is scheduled to be deported on Saturday. The 26-year-old says his life will be in danger if he's sent to Kabul.
Afghanistan correspondent Sally Sara reports from the Afghan capital.
SALLY SARA: This will be the first deportation of an Afghan asylum seeker from Australian soil.
Ismail Mirza Jan is in high security at Villawood Immigration Detention Centre in Sydney.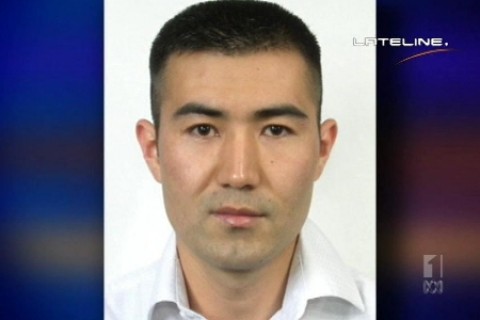 Mr Jan told the ABC's Lateline program that he fears he will be killed if he returns and says the department should just send back his body instead.
ISMAIL MIRZA JAN: If you send me, you can send my dead body back to my country because either way I am dead.
SALLY SARA: Ismail Mirza Jan arrived in Australia in February 2010 on false travel documents. His previous claims for asylum had been rejected by the United Kingdom and Ireland. He left Afghanistan as a teenager in 2001.
Mr Jan will be sent to Kabul but he says he's never been there and doesn't have any relatives in the area.
ISMAIL MIRZA JAN: I don't know what to do actually. So it's days of helplessness.
SALLY SARA: Refugee advocates in Australia have condemned the decision to deport Mr Jan.
Ian Rintoul, spokesman for the Refugee Action Coalition, says sending asylum seekers back by force will put lives at risk.
IAN RINTOUL: It's going to be a terrible, terrible precedent if the Government thinks that this removal is going to be the basis for sending so many other people back. Like, we haven't seen a forced removal to Afghanistan yet in the history of the refugee detention process in Australia and I think it is going to create a huge amount of anxiety for the people who are presently in detention awaiting their fate.
SALLY SARA: Back in January this year Afghanistan, Australia and the United Nations High Commissioner for Refugees signed a memorandum of understanding. At the time Immigration Minister, Chris Bowen stated clearly the deal would allow involuntary returns of asylum seekers who were not entitled to remain in Australia.
CHRIS BOWEN: Never before today has there been an involuntary return from Australia to Afghanistan so this underlines the importance of today. Without today's agreement it would be impossible to contemplate involuntary repatriation to Afghanistan.
SALLY SARA: Commissioner of the Afghanistan Independent Human Rights Commission, Mohammad Farid Hamidi, says Australia should stop its plans for involuntary returns.
MOHAMMAD FARID HAMIDI: If a government or a state deports those Afghans they have a real problem in their own country. I think it is against all the international standards and international instruments which is providing support and protection for the refugees.
SALLY SARA: Ismail Mirza Jan is scheduled to arrive in Kabul on Sunday. Refugee advocates in Australia are trying any final legal avenues to delay or stop the deportation.
In this article