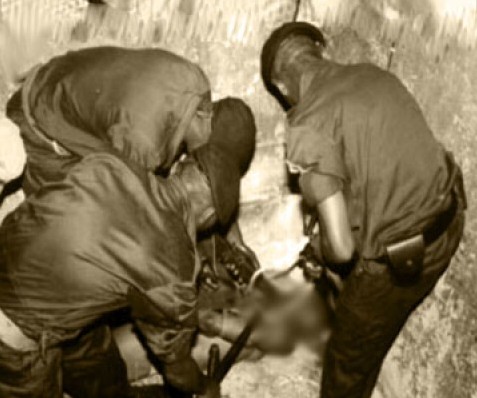 The inhuman treatment of asylum seekers in Indonesia is one of those events which are never given coverage by the media. This makes it easier for the Indonesian Torturation (Police and Immigration) authorities to treat the innocent asylum seekers like animals in their farm.
In the early hours of February 29, 2012 a sixteen years old Hazara asylum seekers from Afghanistan, named Mohammad Taqi, was beaten to death by the Indonesian Torturation officials after he was caught with a broken leg when attempting to escape from the inhuman detention centre he was kept in with his other fellows from last 20 months or so.
There are many more such incidents which are unable to be spot on by the media cameras and microphones.
The news has been confirmed by Indonesian police today, but no one is questioned yet, which clearly shows that Immigration authorities are in no mode to probe this inhumane incident.
The UN refugee agency, which is charged with assessing the claims of asylum seekers, has not commented on this yet.
In this article