QUETTA: The parents of a six-year-old girl, whose tortured body was found dumped in a trashcan on October 28, are still waiting for justice.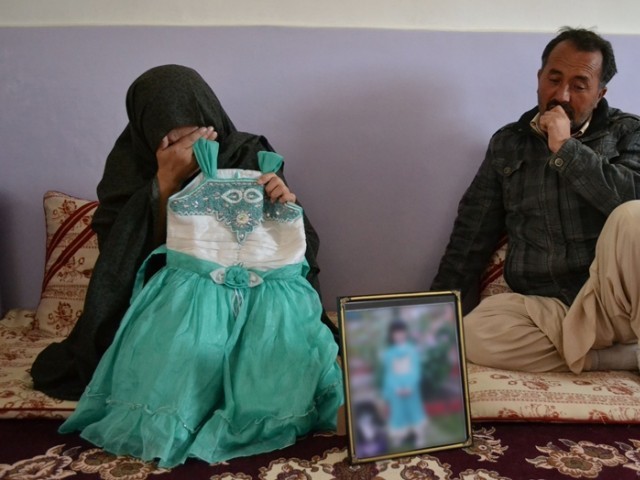 Sahar Batool went missing from in front of her house on Zarghoon Road on the morning of October 28.
"My daughter wanted to go to school along with her sisters, but they had taken a leave on that day," her father Sakhi Khan recounts.
"I took Sahar on my motorbike for a ride around the area before dropping her home. She went missing at the same time as her mother said she did not come back," he told.
Sakhi, a gardener, who had recently shifted to Zarghoon Colony from the Cantt area found his daughter's body near the garbage dump near home.
"She was strangled and there were marks of torture on her face and body," he said.
Sakhi has seven children and Sahar was the sixth in siblings.
"There was a red mark on her neck when she was found in garbage dump," her father said breaking down in tears.
"We do not have enmity with anyone. I have never been threatened before," Sakhi added.
SHO Bijili Road police station Hasim Shah said that police are investigating the case.
"She was strangled with a rope and tortured, according to the post mortem report there are scars on her face and body," he told.
In this article