By Elizabeth Fortescue
A Hazara artist from Doonside who grew up in the shadow of Taliban persecution will join some of Sydney's wealthiest movers and shakers on the board of the Art Gallery of NSW.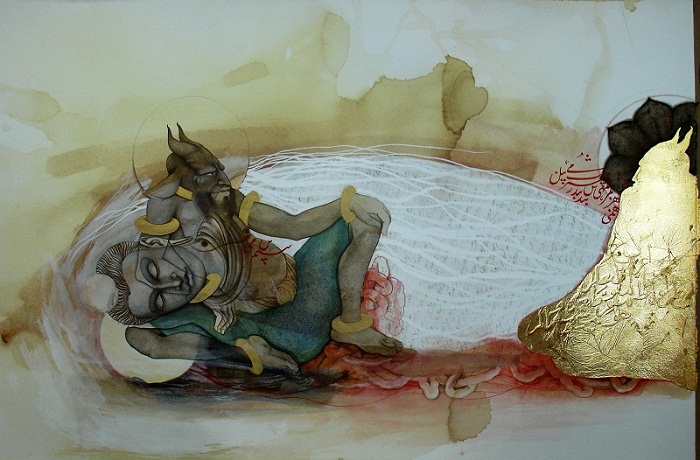 Khadim Ali, 36, joins high profile AGNSW board members including businessman James Packer's sister Gretel Packer, art collector Geoff Ainsworth, author and socialite Ashley Dawson-Damer, publisher Eleonora Triguboff and joint managing director of Transfield Holdings, Guido Belgiorno-Nettis who is chairman of the board.
Ali hopes his appointment, announced by NSW Arts Minister Troy Grant, will encourage other young Australian Hazaras to come to art galleries and to pursue art as a career.
"I'll try my best to make them connected, to find a way to bring them into the galleries and museums, and to give them a way to become well educated Australian citizens of the future," Ali said.
There were 5000 or 6000 Hazara families living around Auburn, Merrylands, Granville, Guildford and Parramatta, Ali said. Hazaras, as an ethnic and religious minority, have a long history of persecution in Afghanistan.
Some of Ali's artwork was displayed at the Art Gallery of NSW earlier this year alongside the blockbuster exhibition Afghanistan: Hidden Treasures From The National Museum, Kabul.
He is now completing an art commission for the Australian War Memorial at his studio in Woolloomooloo.
"The War Memorial (commission) is on the demonisation and dehumanisation of the ethnic minorities. There are a number of them in Afghanistan and that includes the international troops," Ali said.
Australian troops were seen as "saviours" by Hazaras in Afghanistan, but the Taliban regarded the Australians as infidels.
Ali's three-year term as AGNSW board member begins today.
Khadim Ali was raised in exile in Quetta, Pakistan. His grandparents escaped a massacre of Hazaras in Afghanistan in the 1890s, and his parents remained in Pakistan hoping peace would eventually settle on Afghanistan.
Due to Taliban violence against Hazaras, the family never returned.
Ali migrated to Australia in 2009 on a Distinguished Talent Visa.
After Ali's parents were injured in a suicide bombing in Quetta in 2011, they came to live with him.
"Mr Ali is a contemporary artist whose experience will enhance the Gallery's programming for the diverse communities of Western Sydney," NSW Arts Minister Troy Grant said.