BY GUY CREIGHTON           A. B. C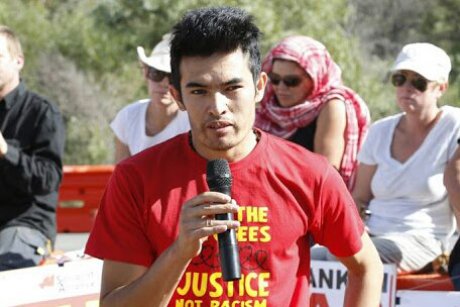 When 10-year-old Mohammad Baqiri saw a bird flying across the sky, the significance had little bearing on his mind.
It was the first bird he – and the 150 people onboard the tiny fishing boat – had seen since it had left Indonesia seven days previously.
After asking his seasick, 36-year-old brother, Bani, he had little time to grasp the fact they were close to land because they were being circled by the Australian Navy.
"That's when the real problems started," said Mohammad, who had fled Afghanistan with his brother and auntie's family.
"They got on their little boats and circled us and threw paper onto our boat saying 'You guys need to go back to where you came from'."
"[But] it wasn't a proper boat, it was a fishing boat but a bit bigger, like the ones you see on the news," he said.
Mohammad said that after a while people on the boat began to smash the hull in an attempt to sink the vessel.
Soon, to ensure the small fishing vessel could not be towed back, the boat was set alight.
"Everyone was panicking, running around and people started to throw themselves into the water," he said.
"I remember seeing a lady jumping off the boat with her face down and she stayed there."
Two women died and Mohammad's nephew was unconscious for six hours.
According to Mohammad, it took the Navy two hours before all the people on board had been rescued.
It was 2001.
"From there they took us to Christmas Island," he said.
Mohammad says the detention centre did not resemble the structure that stands there today.
"The centre wasn't really properly built. There was a lack of medical assistance … the clothes we were saved in, we had to stay in for two months," he said.
Mohammad and his family were told they would have to go to Nauru for their claims to be processed.
"We were really happy; why not if you're going to process our cases?" he said.
"So, they flew us to Nauru and there we found out it was a lie."
Mohammad's escape from Afghanistan
In 2000, Mohammad's parents felt they had no choice but to organise for their sons to escape from Afghanistan.
"We fled persecution, our lives were in danger, so we tried to leave Afghanistan," Mohammad said.
He said his ethnic group, Hazara, was targeted by the Taliban.
In order to fund Mohammad and Bani's escape from Afghanistan, their parents sold their land.
Before arriving in Indonesia, the brothers had to make a number of border crossings by both boat and plane.
The Baqiris stayed in Indonesia for six months before they tried to come to Australia.
After their first attempt was foiled by local police, Mohammad and his family got on a boat to Australia two months later.
Less than four weeks after that, Mohammad would be flying to the Nauru detention centre.
Life in detention on Nauru
At just 21 square kilometres and made almost entirely of solid phosphate, Nauru – otherwise known as Pleasant Island – is the smallest republic in the world.
"I remember going there by plane and just thinking, 'We're going to live on a rock'," he said.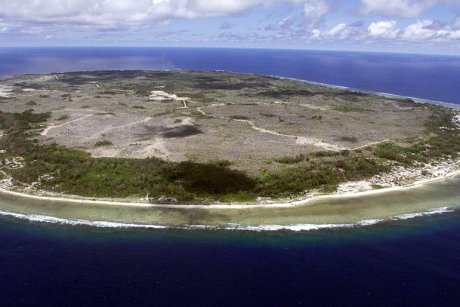 According to Mohammad, the tropical island only had two types of weather – hot and sunny, or raining.
Mohammad said refugees were confined to the centre for two years in primitive conditions.
"We were living in long houses … they only had curtains that divided the rooms," he said.
"We didn't even have proper mattresses, so we slept on the ground and we just used blankets to sleep on.
"There was a lot of mosquitoes carrying malaria, and for a wound to be treated it would take a lot of time because the medical conditions weren't that good.
"We used to shower in salty water, the facilities, the toilets, everything was disgusting … a prison in Australia is better than the facilities in the detention centre.
"The food … it was just horrible, some days we would just have bread. A good day was when we had eggs; that was like Christmas for us."
According to Mohammad, the most prevalent medical conditions were psychological.
"Everyone who came there … they were all traumatised and suffered from anxiety.
"For people like my brother, waking up on the same floor for three years, they would go crazy – there's nothing else to do there. I know a lot of people that lost their minds."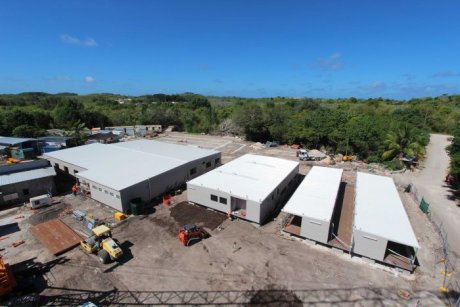 Eighteen months into Mohammad's detention, federal government officials began to inform asylum seekers they would not be allowed to settle in Australia.
"They said, 'you guys need to go back'," he said.
Following the announcement, Mohammad says demonstrations within the detention centre began to increase.
"[Especially] in that last year people were getting sick of doing small demonstrations because it wasn't working," he said.
A small number of detainees sewed their lips shut in protest, Mohammad says.
"People joined in every day and this is how it got out in the media," he said.
After three weeks Australian officials capitulated and allowed the Baqiris to come to Australia.
But the news had failed to mollify Mohammad.
"At the time, people were in tears, they asked, 'why didn't you give us this outcome three years ago?'," he said.
"The thing is, I wasted my childhood there, I wasn't allowed to do anything, there was no education."
Starting again in Australia
Once in Australia, the Baqiris were provided with temporary protection visas and told they would know the status of their claims within three years.
After three months of learning English in Melbourne and without completing a single year of primary school, 13-year-old Mohammad was enrolled in grade 8.
"When I went to high school I didn't really know English and I found it was a really different place, friendship was hard for me, people excluded me from groups," he said.
"People were telling me to go back to my country."
Bani and Mohammad stayed in Dandenong for a year, but after struggling to find work, Bani decided to take his brother to Shepparton to go to school there.
In 2008 he was given permanent residency.
Today Mohammad is a third-year business and law student at the University of Victoria. He is also studying a diploma in interpreting.
"When I finish, I want to get into immigration law and hopefully the interpreting can help me with that. I want to help people that were in my position," he said.