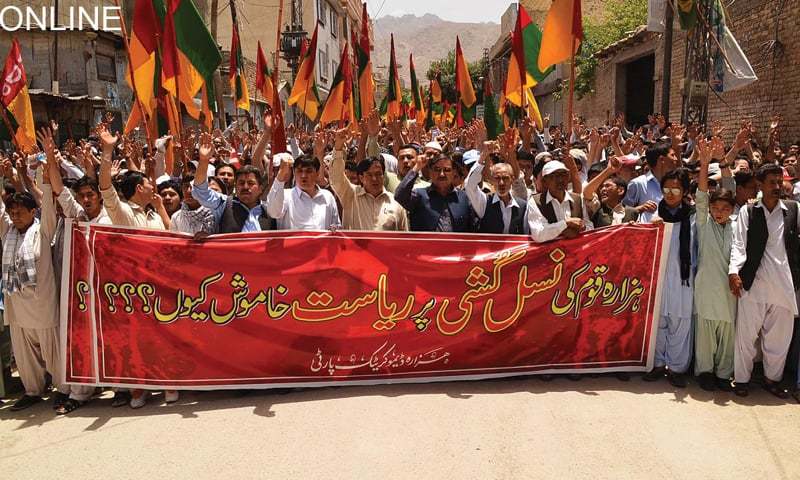 The Hazara Democratic Party (HDP) has criticised the government and security forces for what it called their slack attitude in arresting the terrorists involved in targeted killings of the members of Hazara community.
A large number of HDP supporters carrying placards and banners inscribed with slogans against terrorism and extremism and for restoration of peace took out a procession on Friday. However, they were intercepted at Alamdar Road and stopped from marching towards the Governor House and Chief Minister Secretariat where they wanted to stage a demonstration.
Talking to journalists, HDP president Abdul Khaliq Hazara lamented that law-enforcement agencies did not even allow them to stage a peaceful rally in protest against the killing of innocent persons over the past three days.
He expressed concern over non-implementation of National Action Plan against terrorism in Balochistan, particularly Quetta, to arrest the elements involved in attacks on the Hazara community.
Source Dawn
In this article