By Zafer Shayan
According to the latest reports, 30 local Hazara policemen have been killed and beheaded in Jalrez District of Wardak Province in Afghanistan. This tragedy happened when the Taliban attacked on security checkpoints in Jalrez district on early Thursday July 2, 2015. Some local and international media reported that several policemen were killed and many were wounded, kidnapped, and disappeared. However, according to local policemen, the number of death is more than what it has been reported on the media.
Jafari, The Head of Maidan Wardak Provincial Council said on a press conference in Kabul, "we repeatedly tried to establish connection with the security officials including Afghan Presidential and Chief Executive Officer to send assistant troops, but no action has been taken by the government in this regard." The Second Vice-President, Sarwar Danesh, and Second Deputy Chief Executive Officer, Mohammad Mohaqqiq also declared in their official statements that the government has not acted responsibly toward the Jalrez tragedy.
These policemen have resisted to the last stage against Taliban. They were killed after their bullets were finished; only a few of them survived. It is said that, all the victims of this bloody event are Hazaras. The Pashtun local policemen escorted the Taliban into their checkpoints and installed the Taliban's flags.
Riza, a  survived policeman who fought against the Taliban, said to the media, that the government promised them sending ammunition, but they didn't send ammunition supply and assistant forces until most of policemen were killed. He added that one of the policemen called him and said, "only four bullets were left, I fire them."
Another local police commander from Maidan Wardak Provincial Council members reported, "The chief Police of Jalrez District disarms the local policemen instead of supporting them to fight against the Taliban". Even though one Police Station were only 200 meters away from the security checkpoints, they did not help the Hazara policemen.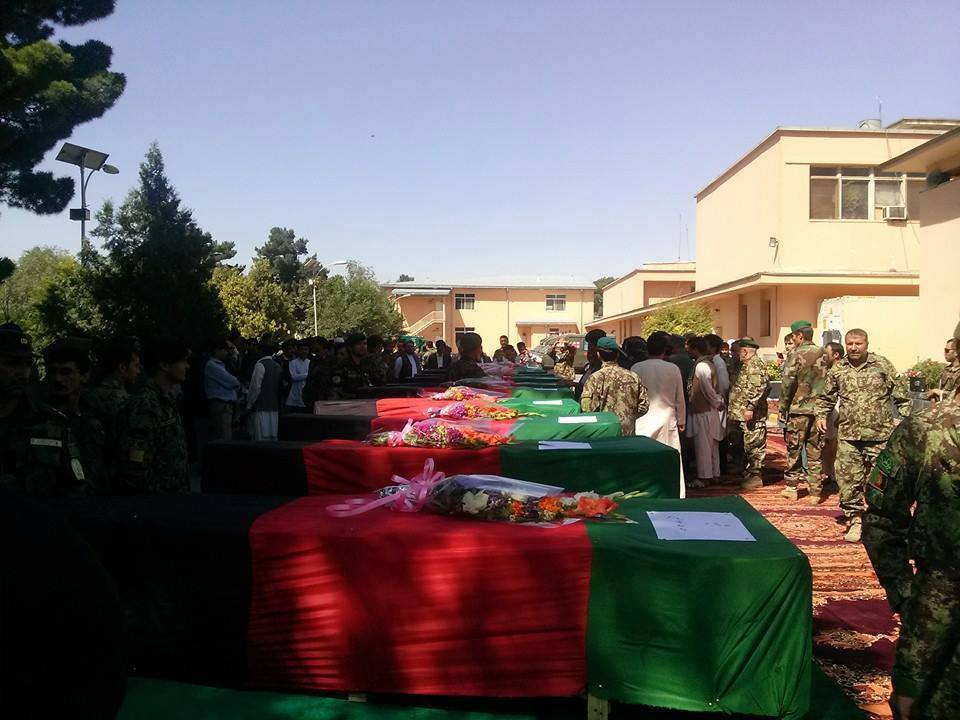 Yesterday, July 4, the bodies of the victims transferred to Kabul and some of them were transferred to Bamayan and received by their families. The government's inattention to Jalrez tragedy reflects the dual attitude of the government towards the citizens of Afghanistan. Despite the frequent contacts by the security forces in Jalrez during 72 hours of battle, the government did not make any efforts to safe them.
In this article