By Shahzad Raza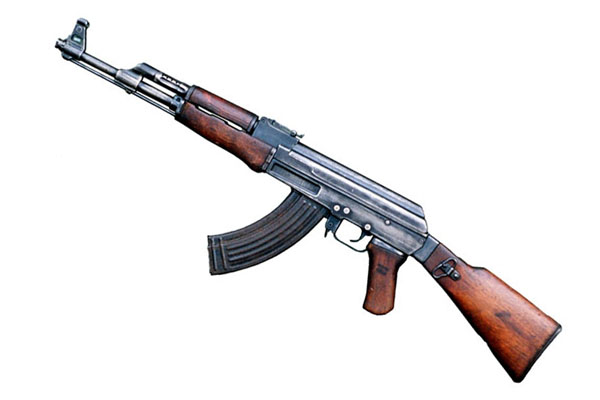 Quetta police has busted a network of young university graduates who have confessed to at least 30 hit-and-run attacks on Shia Muslims in the last year or so.
One of the arrested men was identified as Badini. The strong, six-foot-tall student of University of Balochistan confessed to killing 20 Shias alone. "I am ready to serve my term in jail," he told investigators. "Once I am out, I am willing to work for you. I promise I won't operate in Quetta again." But he is confident no one will dare come forward as a witness against him, and expects to be out on bail in a couple of months. According to the investigators, he does not repent what he did.
He was part of a group of students who formed a group a year ago with the sole objective of killing Shia Muslims and their sympathizers.
Security officials say they had registered an abnormal increase in sectarian target killings in Quetta a few months ago. The killers specifically targeted members of the Hazara community, with a population of approximately 700,000 in two major localities in Quetta.
Despite rigorous investigation, the could not find the perpetrators who operated in a two-mile radius and disappeared after eliminating their targets. The proposed Quetta Safe City Project, which includes installing CCTV cameras on sensitive areas of the city, keeps getting delayed.
But constant monitoring and eavesdropping showed the top leaders of major sectarian groups were not directly involved in the recent space of target killings. That confused the investigators, and forced them to look for a new groups.
The investigators did not say how they managed to bust the gang, but they arrested two men belonging to the network some months ago. After a long process of interrogation and the initial frustration, they were able to extract important information that led to the arrest of six other group members.
Quoting an alleged assassin, an investigator said one member of the group was at a NADRA office to renew his identity card when he saw a member of the Shia Hazara community ahead of him in the queue. He was furious, and shouted, "I don't want your identity card if you will also give one to this infidel." The very next day, the group carried out an attack on the office, killing four NADRA officials.
Police says a leader of Ahle Sunnat Wal Jamat (ASWJ), Abdul Kabeer Shakir, was allegedly providing financial and other assistance to the young assassins. After the gang was busted, he went underground, they say. The law enforcement agencies also arrested his father, and sent him a stern message, asking him to surrender.
A source in law-enforcement said the people involved in sectarian killings usually received training at a bordering village named Bramcha. Most of the terrain of the village is barren mountains, making it extremely difficult for the security forces to carry out a clean-up.
The gang of assassins, led by a studen of the same university, used to identify their own targets and eliminate them without seeking approval from anyone. And they seem to continue doing that with impunity. They were however given financial help by the more established sectarian organizations.
More than 90 percent of Balochistan consists of "B areas" which are policed by FC and the Levies. And critics say the performance of police and civil administration in the "A areas" is also less than satisfactory. Intelligence agencies are faced with multiple challenges emanating from separatist groups, sectarian outfits, Taliban, Al Qaeda, ISIS, and ordinary criminals, including smugglers.
Commander of Southern Command, Lt Gen Nasir Janjua, says security forces have managed to normalize the situation in the province after intense efforts. Retiring later this year, he has ordered his subordinates to follow a stern policy against sectarian killers. "It's not a zero tolerance policy, it's a minus-zero tolerance against sectarian killers," one senior operation commander said.
Meanwhile, the people of Hazara community still live in fear, with their lives and activities severely restricted.
"I abandoned my studies in Balochistan University due to threats," said a student outside an English learning institution. "Most of my friends did he same. Only a few female students of our community are continuing their education. And I am doing a language course here."
Abdul Khaliq Hazara, chairman of the Hazara Democratic Party, feared the current relief from sectarian killings may be short-lived. "We have seen such pauses in the past too. After brief silence, the killings resume. We appreciate the efforts of our security forces, but we cannot fully trust the assurance they are giving us."
More than 2,500 members of the Hazara community had been gunned down in last few years, he says.
In this article