By Sayed Salahuddin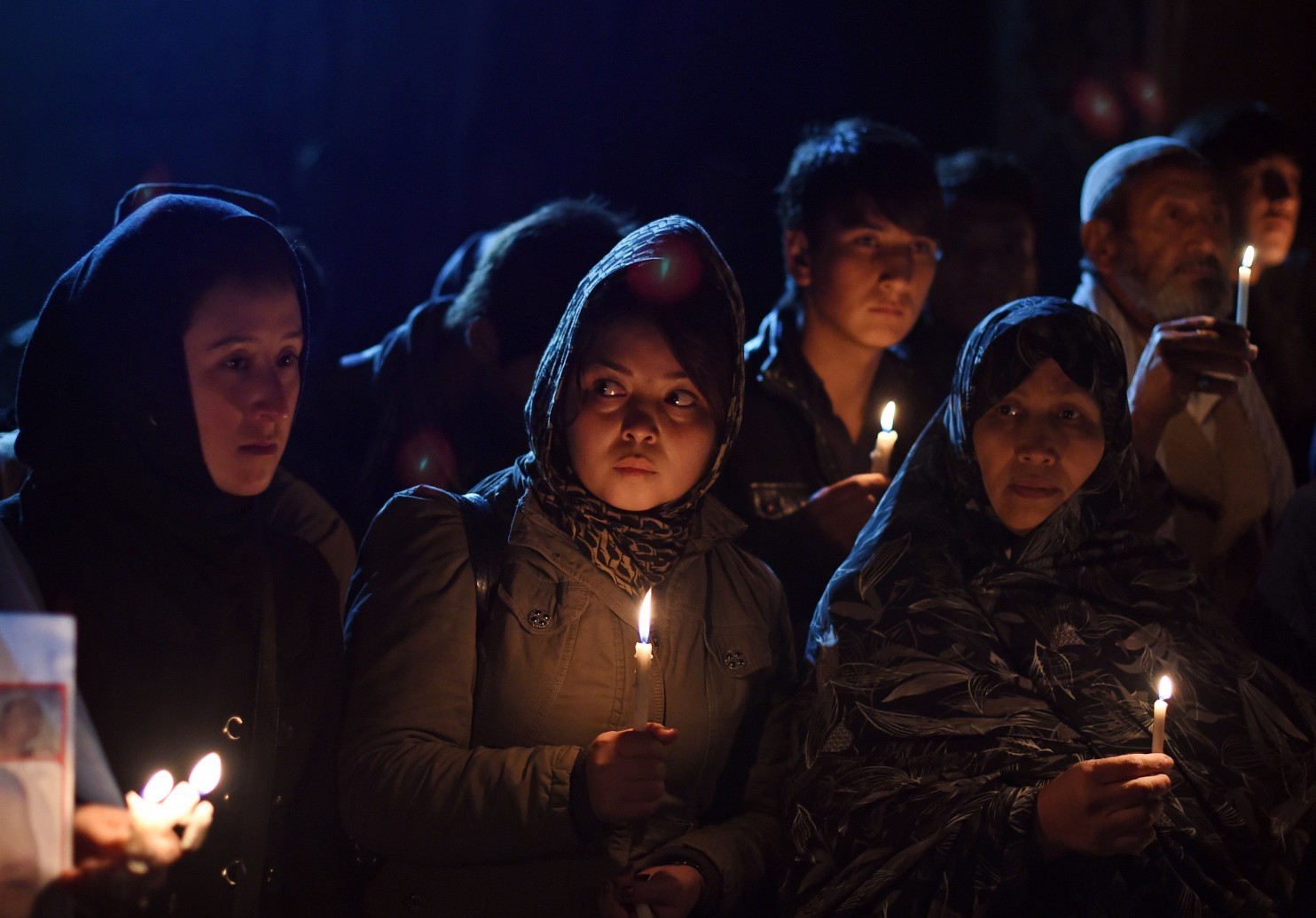 KABUL — Thousands of Hazaras staged protests and held candlelight vigils Tuesday over the slayings of seven members of the country's ethnic Hazara minority, an attack that has sparked fears of sectarian targeted killings in a ­nation beset by decades of bitter conflict.
The victims, including three women and two children, had been held hostage. Their throats were slit over the weekend in Zabul province, at a time when heavy clashes were taking place between rival Taliban factions and foreign militants believed to be sympathizers of the Islamic State. Provincial officials have blamed the killings on the Islamic State.
The mainly Shiite Hazaras have been persecuted in Afghanistan for decades, and thousands were massacred by the Taliban — which is mainly ethnic Pashtun and Sunni — in the mid-1990s, when the Islamists rose to power. This year, a spate of kidnappings and killings triggered concerns that the Hazaras, viewed by the Taliban as apostates, were again being targeted, particularly by the Islamic State, which in Afghanistan is largely made up of former hard-line Taliban fighters.
The recent killings, widely discussed on social media, have resurrected those fears.
The bodies were taken to the victims' home region of Ghazni for burial. But relatives refused to bury them, planning instead to go to Kabul to put the bodies on display outside the presidential palace and the United Nations headquarters, an organizer said.
"We are doing so because the government knew for months where the hostages were kept but did not do anything to free them," Hadi Daryabi, the organizer, said.
A spokesman for Afghan President Ashraf Ghani said the taking of hostages has become a serious issue across the country. "Government officials who neglected [their responsibility] in the Zabul incident will be held accountable," said Sayed Zafar Hashemi.
Separately, Afghan security forces freed eight Hazaras held hostage since last spring, the country's intelligence agency announced. But the Taliban also claimed credit for the release.
In this article