BEHIND VENICE LUXURY- a Hazara in Italy is the first feature documentary supported by Hazara Film Fund.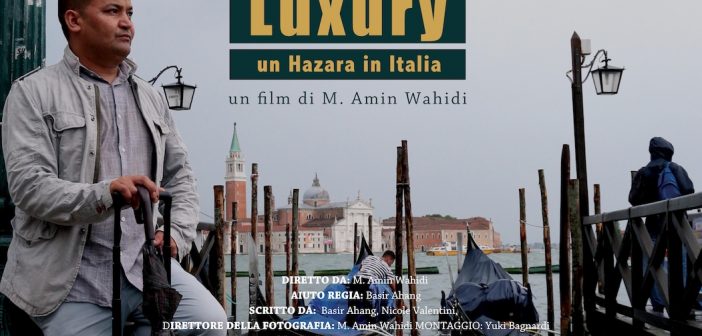 This documentary pictures the struggles of a Hazara refugee who has come to Italy ten years ago and despite all problems for refugees in this country, today he is integrated into Italian society
Before this Hazara refugee, decades back Italy had received two Afghan Royal families as refugees; King Amanullah Khan's family and King Zahir Shah's family escaped to Italy. Each of these two royal families had played a role in Hazaras' lives back in Afghanistan.
Amanullah Khan's grandfather the tyrant King Abdur Rahman Khan had massacred almost 62 percent of the Hazaras, while Zahir Shah's family had banned Hazaras from higher education and governmental employment and imposed on them heavy extra taxes.  
Asharaf Barati's story is the story of almost every Hazara as one of the most persecuted people on earth; despite their honesty, peaceful manner, hardworking, natural talents and extraordinary capabilities, the Hazaras have to struggle for survival, as they always face with systematic discrimination and brutal violence in their homeland.
Directed by Hazara filmmaker, Amin Wahidi, written by Hazara journalist and activist Basir Ahang and Italian critic and activist Nicole Valentini, BEHIND VENICE LUXURY is produced by Deedenow Cinema Production Afghanistan, Hazara International Network, Academy of Art and Cinematic Studies in West of Kabul and supported by Hazara Film Fund.
It's to be released soon!