by Sakina Amani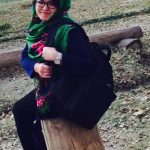 The "Vizier's Daughter" is a book written by Lillias Hamilton, a court physician to Amir Abdur Rahman Khan in Afghanistan in the 1890s. Abdur Rahman Khan's kingdom is one of the darkest periods of Afghan history. It is estimated that during his rule, he killed the 63% of Hazaras. Many others were sold as slaves in the big cities, like Kabul. Others fled in other countries to escape the violence. He also forcibly collected taxes
In this book, one of the main characters is M.D. Gul Begum, a girl who lived in the central part of Afghanistan, in the Hazaristan's area. Living during the Abdur Rahman's time, she faced a lot of difficulties, yet she didn't lose her strength. Gul Begum could breathe freedom only briefly because she spent the rest of her life living in slavery.
This book shows that life in Afghanistan was and is still not easy for Hazaras, but again Hazara men and women, but also boys and girls fought till the end for their rights.
Personally I think that every Hazara girl is unique and a champion. There is also another epic story that depicts Hazara women strength. It's called the story of Chehel Dokhtaraan.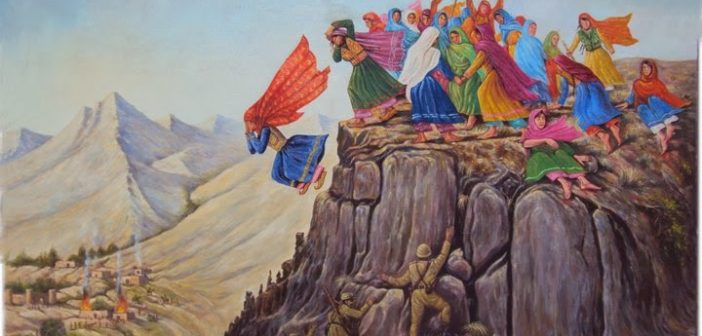 At that time Abdur Rahman sent 120 thousand government troops and 40 thousand tribal troops to fight against the people of Uruzgan. When they lost the battle, the amir's troops flooded the streets in Uruzgan killing men, women and children. 47 Hazara girls were still resisting those attacks but when they realised that they were being surrounded by the enemy troops they reached the top of Shashpar Mountain. They knew that getting captured by the enemy was worse than dying, so they decided to jump off the mountain.
These stories teach us that we can live honorably, regardless our gender because we are all human beings and we are all fighting for the same reason.
Being a woman in Afghanistan is a challenge, it doesn't matter the ethnic group you belong. Even if our Constitution guarantees equal rights for everyone, these rights for the moment are only paper-rights.
Violence against women is increasing every day. Sex harassment, forced marriage, domestic violence and suicide attacks affect negatively women's life in Afghanistan.
Important political meeting are attended almost exclusively by men and the most important decision are always taken only by men. But we are half of the society, and today youth are investing in education trying to change the situation for the better. Girls in particular are convincing their families to let them study.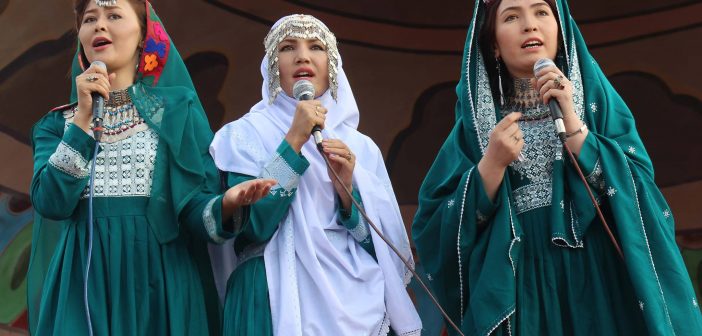 Today also a girl coming from the farthest part of Afghanistan can hope to build a brighter future through education. These students live in dormitories with no heat, wash themselves with cold water and eat every day the same things, with the certainty that one if you fight hard one day things will change. These girls are not and do not consider themselves weaker than boys. They do not complain because they want to achieve their goals despite the difficult situation.
For this reason every Hazara girl is a champion because she works harder than others, living in hope and never giving up. We have a lot of good examples: among Hazara girls there are famous athletes who won medals, brighten students who won important scholarships, artists and poets.
From Gul Begum, to the forty girls of Uruzgan and the thousands of girls that today are working to improve not only their lives but the entire country's situation, we see how much strong girls can be. Soon the day will come when women in Afghanistan will make their dreams true.
****
This article focus on women's resilience, starting from Abdur Rahman's era till today. It talks also about the famous book the "Vizier's Daughter", a book written by Lillias Hamilton, a court physician to Amir Abdur Rahman Khan in Afghanistan in 1890. Abdur Rahman Khan's kingdom is remembered as one of the darkest periods of Afghanistan history. It is estimated that during his rule, he killed the 63% of Hazaras. Many others were sold as slaves in the big cities, like Kabul. Others fled in other countries to escape the violence.
This article has been written by Sakina Amani, a freelance journalist and student of journalism faculty at Kabul university. She also writes reports and articles for local newspapers in Afghanistan.
Sakina Amani on Twitter: @SakinaAmani
In this article