[sgmb id="1″]Decades of war and political instability in Afghanistan have left this country with malfunctioning institutions including the judicial system. The Afghan government with the support of the international community is pushing for an institutional reform in the judicial system by implementing revised codes and holding training and seminars for young legal professionals. After the fall of Taliban regime in 2001, new opportunities have emerged for women in Afghanistan to take an active part in the society. Narges Mahmoodi, 33 years old, is a defense lawyer in Kabul. Mahmoodi started working as a public defender 2 years ago after completion of a bachelor's degree in law from the Kateb University in Kabul.
She attended university while raising her child and working part-time as an accountant in a private firm in Kabul. She says her passion for law help her to stay strong against all the challenges she faced while juggling between studies and her other responsibilities.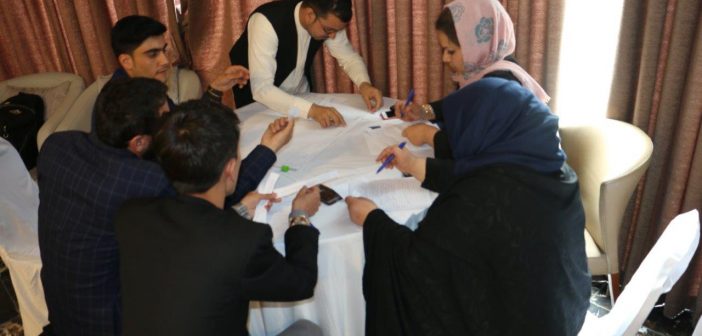 Recently, Mahmoodi attended the "Confidentiality" legal training workshop held by the International Development Law Organization (IDLO) in Kabul on April 16-18, 2018. Mahmoodi says participation in this workshop was "a great opportunity to learn about the legal implications of client confidentiality and the ethical responsibilities that are attached to working as a public defender". Mahmoodi believes that organizing such training workshops is essential for the Afghanistan legal institutions.
She indicates, "decades of war has destroyed the country's legal institutions and there is a substantial lack of access to legal resources both for the public and the professionals working in the legal system". Mahmoodi says, "the government does not have enough resources to invest in the human capital of the youth, therefore, the role of the international organizations is critical in the institutional reforms and capacity building in the legal system".
Lack of resources is not the only challenge for Mahmoodi and her young colleagues. As a young female lawyer, Mahmoodi faces traditional barriers that make working in the Justice system more challenging. "The legal institution is a male-dominated environment and many do not believe in the abilities of female public defenders". However, she is determined to fight strongly for her and her client's rights "I have come a long way to become a lawyer. That is why I want to take any opportunity to gain more knowledge and to prove my abilities as a professional female in the Afghanistan justice system".
Mahmoodi's mission is not accomplished yet. She is pursuing her master's degree in law and her dream is to become a judge. She hopes that her work could provide her with a platform to help other women to be empowered. Many of her clients are women who are victims of domestic violence. She says "they admire my confidence and hard work and it is extremely important to me that they trust in my abilities". Mahmoodi adds, "my dream is that all women be free of domestic or any other types of violence so they could follow their dreams and their passion and use their full potential".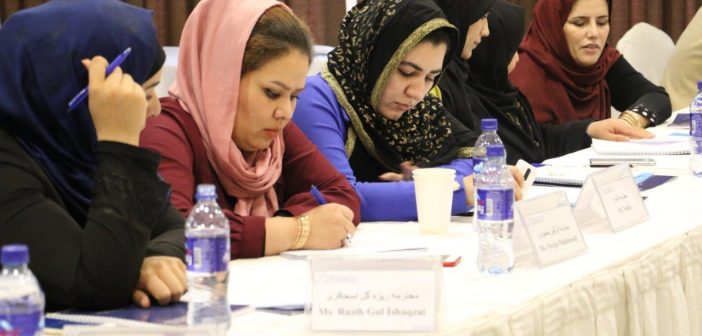 In this article