by: Syed Ali Shah
Angered at the killing of two Hazara men on Saturday, members of the persecuted Hazara community are staging a protest in Quetta against the unabated killings of members of their community.
Led by social activist Jalila Haider, the protesters continued their hunger strike outside Quetta Press Club for the second day on Sunday.
The protesters criticised law enforcement and security agencies for their inaction and failure in preventing Hazaras from being murdered with impunity.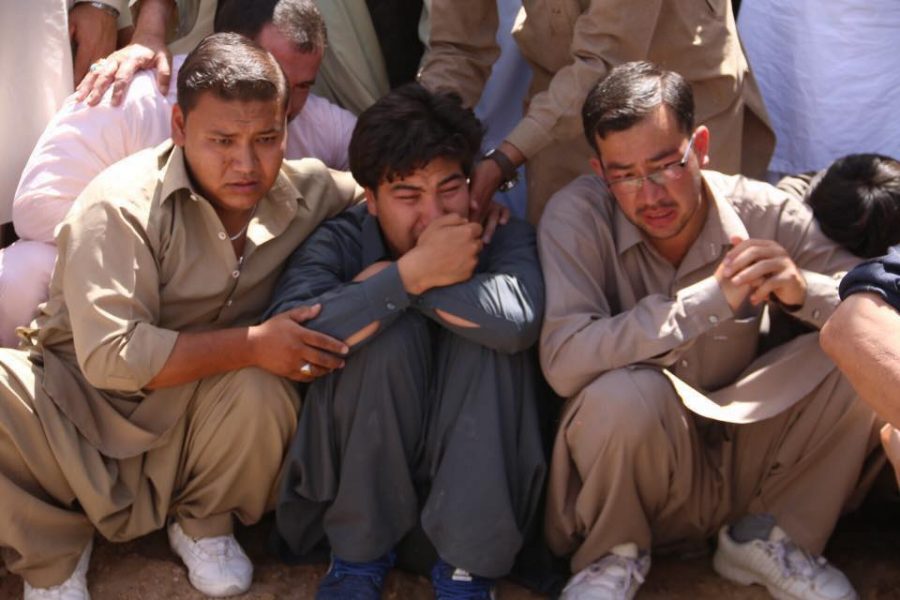 The Hazara community also demanded that Army Chief Gen Qamar Javed Bajwa meet the widows of the deceased men and hear their grievances.
Jalila Haider said that the hunger strike would continue until the Hazara community is provided with adequate security.
"The people of Balochistan do not want roti, kapra and makaan; all we want is the right to life," former PPP lawmaker Nasir Shah told the gathering, which was attended by members of the Hazara Democratic Party, the Balochistan National Party, the Jamhuri Watan Party and others.
"Peace is destroyed when the state becomes weak," he said, criticising the "wrong policies" which have led to "such disastrous circumstances".
Other speakers commemorated the "over 2,000 Hazaras killed and 3,000 injured in targeted attacks in the past few years."
Zair Agha, a speaker at the rally, said: "Our neighbourhoods have been turned into orphanages. Our blood has become cheaper than water."
The protests began after two Hazara men were shot dead in the fourth targeted attack this month in Quetta.
Two members of the community were killed and another was injured in an attack in the Western Bypass area of the city last Sunday. A shopkeeper was gunned down on April 18 while another Hazara man was killed in the beginning of the month.
Sectarian terrorism in Balochistan has disproportionately targeted people from the predominantly Hazara community, easily identifiable because of their distinct physical attributes.
A report by the National Commission of Human Rights (NCHR) released last month stated that 509 Hazaras were killed in various incidents of terrorism in Quetta in the last five years.
In this article