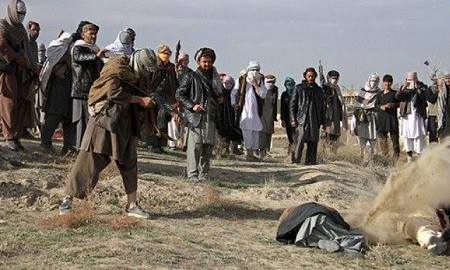 When the United States (US) started talks with Taliban, there was a wave to change the image of the group. In this narrative, there was an attempt to show that the Taliban have changed since it collapsed in 2001. The aim was to shift the public opinion to accept the deal between the terrorist group and US government, which finally allowed the departure of the US and allies forces from Afghanistan.
In parallel to the wave, spokesmen of the terrorist group sought to present that they have changed and will be a responsible actor to the international community and organizations. However, their most recent brutal and violent terrorizing acts are in action as frequently as they were before 2001, when they were in power.
Data collected and published by human rights groups on the Taliban showed that their intolerance of dissidents are no different to their past and they have not changed.
The terrorist group have frequently attacked liberals, media, civilians and human rights activists and organizations, specifically those who are not aligned with the views of Taliban. The Taliban sympathizers launched propaganda campaigns on international level portraying that the group is committed to fundamental and basic human rights, education for women, freedom of speech and religious. However, the reality is unfortunately different.
In reality, we have witnessed their intolerance to changes that has come to the society in recent two decades.
The Taliban have not given up the views which shaped their world.
Numerous sources of evidence demonstrates that they are the same group of fighters and figure heads as those in 1990s.
Mohammad Naim, a spokesman for the group recently appeared in a television show with a female presenter who did not wear a scarf or HIJAB. The edition of the interview which was shared by Taliban's social media accounts, the face of the female presenter was covered up with an emoji.
In recent months, we have witnessed a wave of attacks targeting important figures. The United Nations Assistance Mission in Afghanistan (UNAMA) and United Nation mission body for Afghanistan published a report on civilian casualties for first quarter of 2021, showing a huge increase in violence and civil casualty rates. They documented 1783 civil casualties (573 killed and 1210 injured), a 29% increase compared to the same period in last year. The anti-government groups, mostly the Taliban are responsible for 61% of these casualties and violence.
In conclusion, all the evidence do not reflect any changes in the mentality and in the acts of the Taliban. It is a terrorist group that continues to terrorize society and will try to come in power by force and violence. They will not hesitate in sacrificing the innocent people of Afghanistan.
In this article