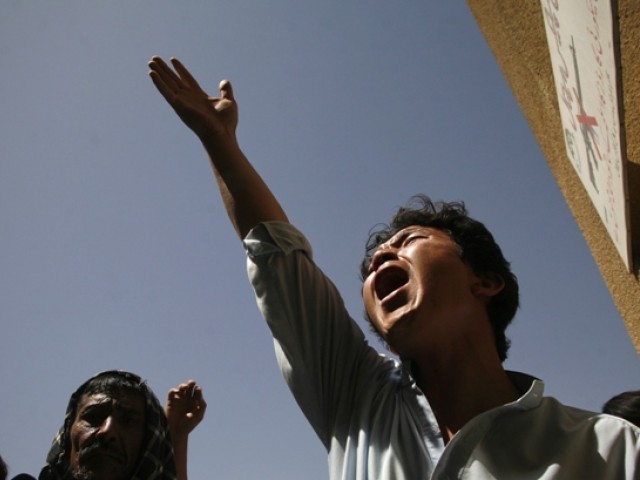 QUETTA: The Hazara Democratic Party (HDP) staged a demonstration in front of the Quetta Press Club on Sunday against the targeted killings of members of the Hazara community and demanded the immediate arrest of the culprits.
The protest was in the wake of three members of the Hazara community being gunned down in the provincial capital on Saturday.
The demonstration was led by HDP Vice Chairperson Mirza Hussain Hazara. The participants expressed their deep concern over the targeting of their community in Quetta and the rest of Balochistan. Party workers chanted slogans against the provincial government for its failure to curb the increase in targeted attacks on their community.
The protesters said that until the provincial government was out of power, there would be no solution, adding that the administration headed by Chief Minister Nawab Aslam Raisani was a failure. They said that the present government had lost all credibility.
The demonstrators pointed out that the attacks on the Hazara community at Manan Chowk and the Quetta-Chaman Highway near Frontier Corps checkposts indicates that security personnel were not interested in providing protection. They accused the security forces of bias, and members of civil society and government of remaining silent over the genocide of Hazaras.
The protesters demanded that the religious organisations behind the sectarian violence be banned.
Published in The Express Tribune, November 12th, 2012.
In this article